Cleaning your boat has never been easier and more satisfying.
We believe the wipe down process at the end of your lake day should be just as satisfying as your time on the water. Our premium line of cleaning products is meticulously formulated to deliver exceptional results, leaving your boat shiny, protected and smelling incredible.
Elevate your boating experience today!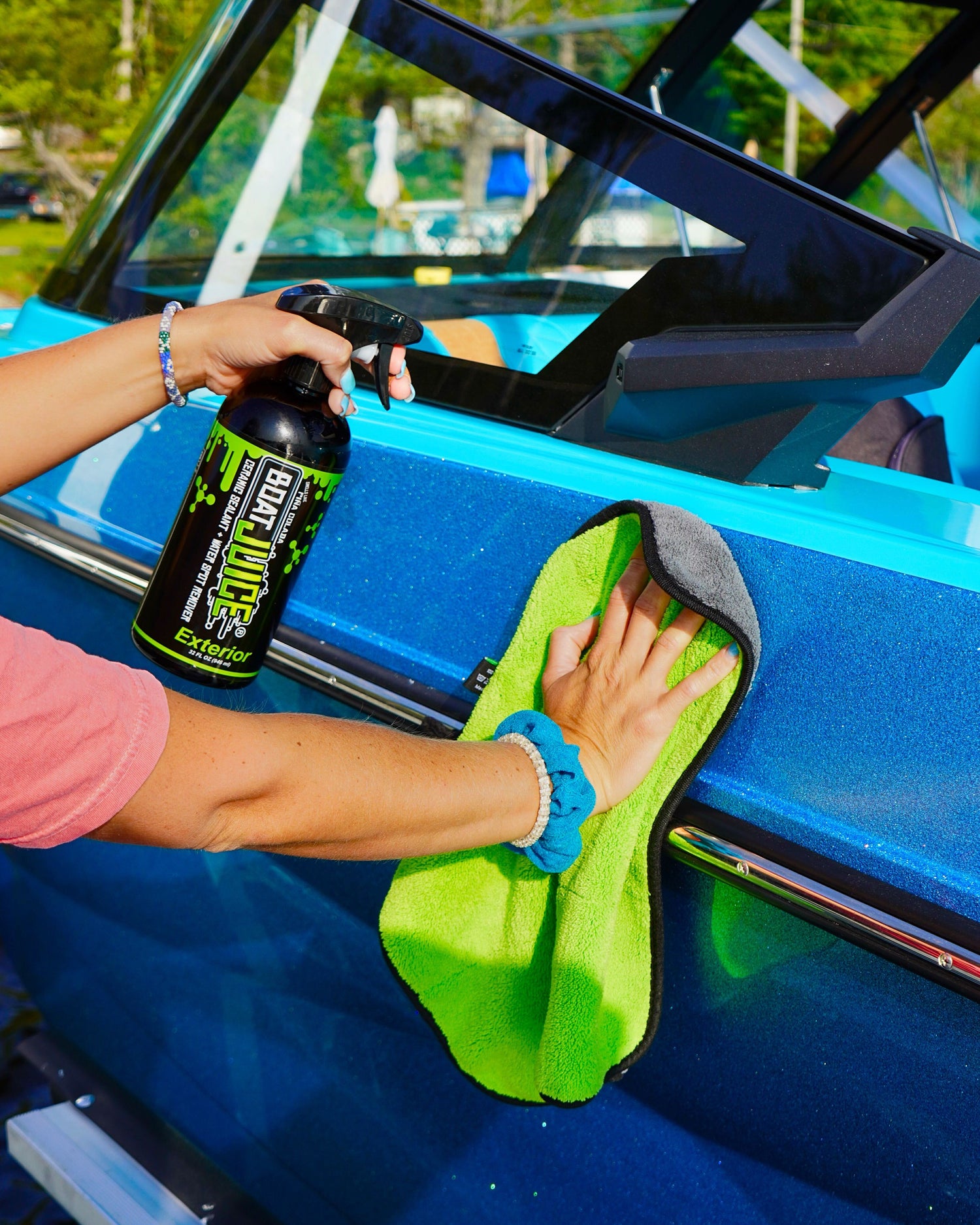 Clean + Protect.
In one simple step! Both Exterior and Interior products contain a SiO2 Ceramic Sealant leaving your boat glossy, spot free and protected against UV rays. Keep your boat looking like new.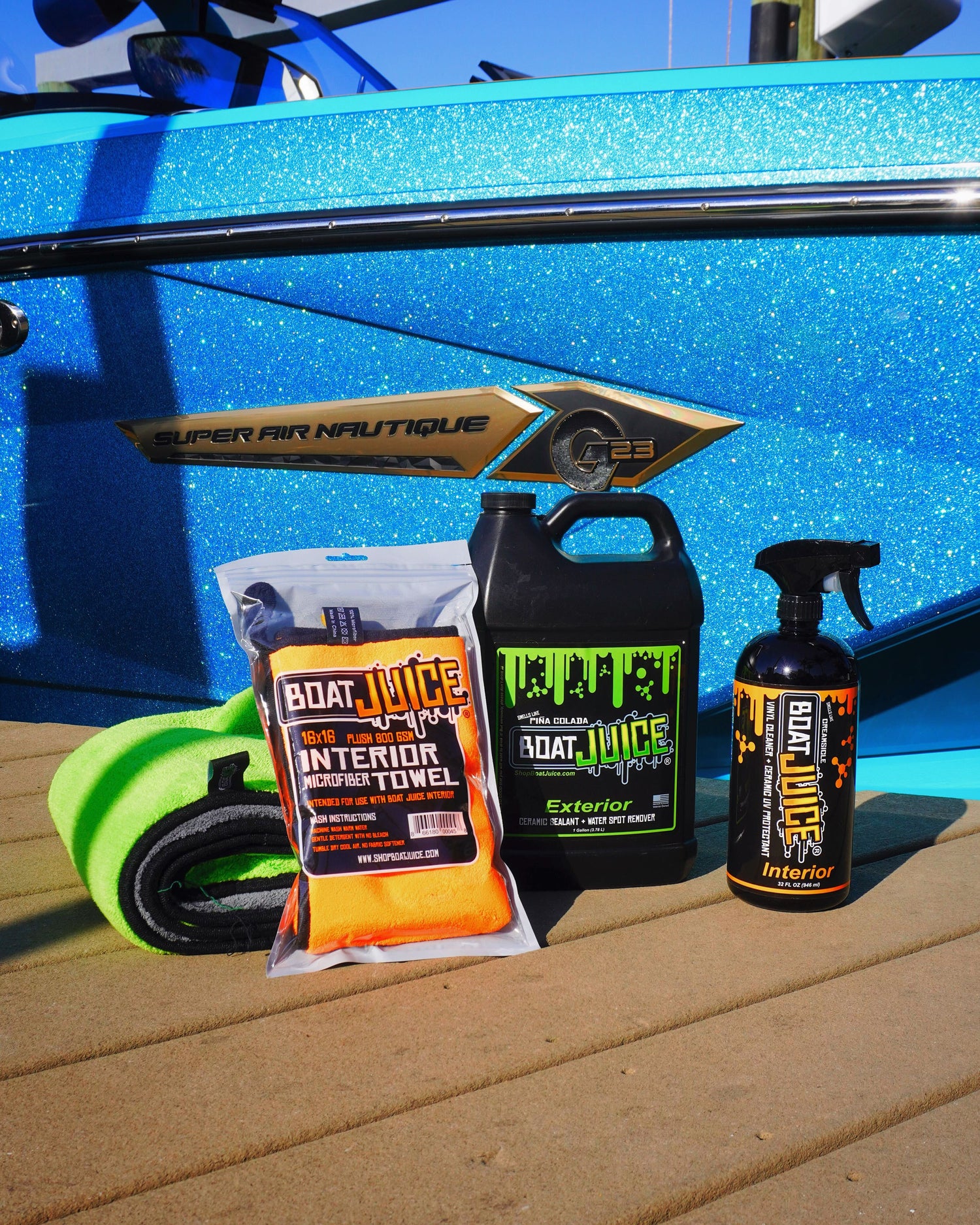 Easy, Effective & Smells So Good.
Just spray and wipe. No more buckets of five products to get the job done or horrible smelling, vinegar based cleaners. We make wiping down your boat a pleasant experience.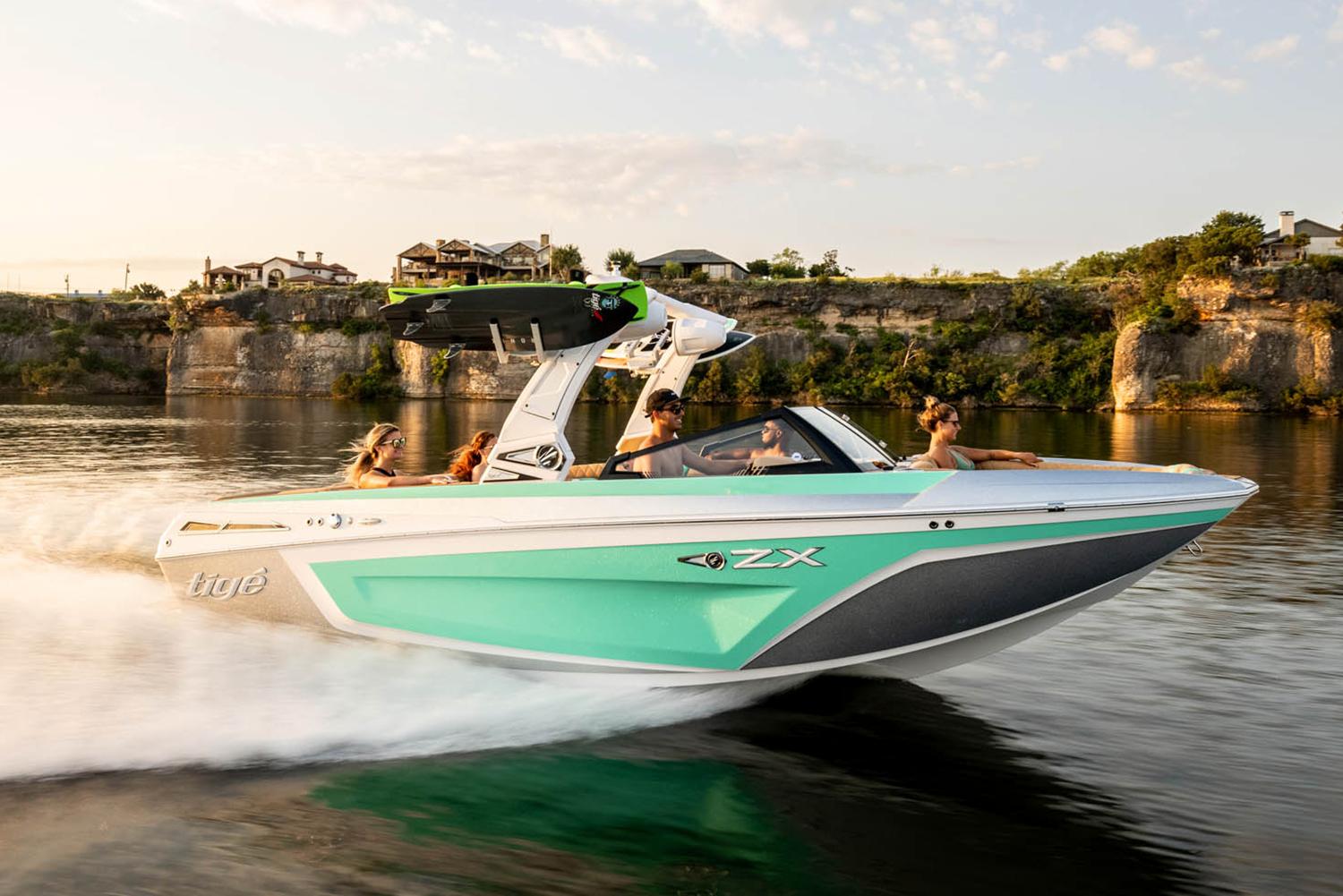 Made in USA + Trusted by Leading Boat Manufacturers.
We've earned the trust of leading boat manufacturers due to our exceptional quality, effective performance, and reliable solutions. Plus, our products are made right here in the USA!
What Boat Owners Say.
Works like a dream, smells excellent.

Works like magic. The exterior spray removed every single water spot so quickly. This stuff is the real deal!

Great Shine

Takes water spots off, smells great, and leaves a brilliant shine! I want a pina colada after using this stuff!

Works great on vinyl boat seats!

This product cleaned up the seats on our boat just as we had hoped! Easy to use! Highly recommend!